In this digital world, people grew up using many apps. So when popular genres are illustrated, they can't control but want to check them out, which is precisely what happened with the Veereo app developed by Insurmountable Smart Guy, Inc. If users are searching for the perfect type of app to delve oneself into this weekend, then it will not fail to impress.
Veereo is the most unique and ingenious unsigned music platform. It is the only all-in-one multimedia entertainment platform primarily directed at music artists who want to establish themselves and continue to expand their fan base through competitions, collaborations, and live streaming performances.
According to reports, YouTube is so flooded with uploaded videos that standing out is nearly impossible. Tik Tok and Triller professionally permit you to gain followers quickly. SoundCloud only allows artists to share their work in the form of audio tracks.
5 Fascinating Reasons People Like Veereo
Veereo is the market's first multimedia platform to offer live, virtual competitions. In addition, it allows users/artists to watch, vote, comment, and share live music performances. You can upload live streams and pre-recorded performances.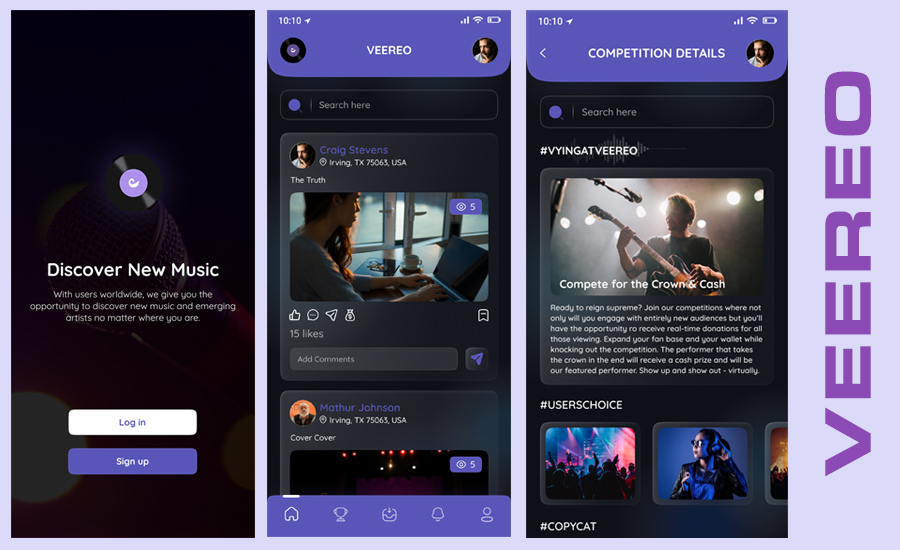 Vote, comment, and share your favourite artists' videos. Finding artists with whom to collaborate is simple. You can perform on the massive Veereo stage to share your music with the world.
One can enter contests, upload music performances, and book gigs to generate interest in your music. The great part is that you won't have to leave your house to do more of what you enjoy.
It is seen that TikTok, YouTube, Triller, SoundCloud, and other video-sharing platforms have been explored, but they continue to stay purely video-sharing platforms. Veereo, on the other hand, is a multimedia platform. Veereo will pay artists instantly for live stream performances and competitions. Besides that, their platform makes it easier for artists to find collaborators who may be a good fit.
What would you want to do if you're an unsigned artist who feels confined by today's most trustable video-sharing platforms? Then install Veereo and join a community of musicians looking to get their music heard and connect with the others.
Final Thoughts
I highly suggest picking up the Veereo app developed by Insurmountable Smart Guy, Inc., if you are a zeal fan of this genre and have not used the app before.