20 USEFUL APPS FOR FIRST PARENTS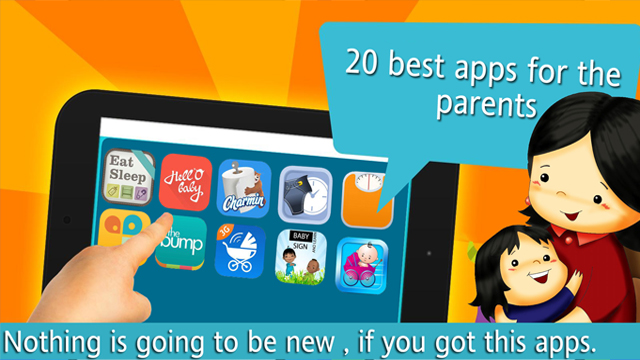 Becoming a new parent is one of the most amazing moments of your life. A positive life change and a fascinating process. Fortunately, you're not alone in caring of your baby. While naturally you have your partner's support as well as family and friends, there are whole great apps out there to assist you along. We rounded up 20 essential apps for caring for your baby, as well as tracking their sensational progress.
DOWNLOAD :
Baby Connect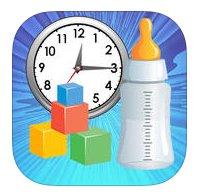 Specifically when your baby is a newborn, you're going to think about a lot of things. Baby Connect provides you a place to easily store details such as how steadily your baby is growing, how often they're feeding, how frequent their naps are, and when their vaccines or medications were last given.
DOWNLOAD :
WebMD Baby
WebMD is always first choice for parents to visit when they're worried about something medical. This app strongly focuses on your baby, providing personalized advice relating to their age, with hundreds of beneficial articles, tips, and videos to consult. You are also provided with weekly content packages ideally suited to your baby's current age, too.
DOWNLOAD :
Cozi Family Organizer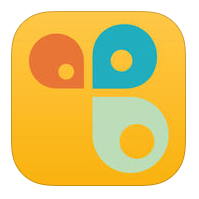 Cozi Family Organizer is effective app to organize your life, which is no doubt a bit more hectic than before the baby entry. By focusing on families, you could easily keep track of everyone's appointments, remember to buy all the right groceries, and even keep track of wonderful memories along the way.
DOWNLOAD :
My Baby Today
This app offers a personalized guide to your baby's first year, along with lot of checklists to view how they're actually progressing. A sleep guide provides advice and tracking, while a feeding section does the equivalent for breast-feeding or relevant formula.
DOWNLOAD :
Baby Monitor 3G
It provides a video and audio monitor for all your iOS devices, as well as Mac, this app effectively removes your major worries while your baby is asleep. You could also hear every sound, view live video, and also talk to your baby remotely to soothe them. It's simple to use and pragmatically works via Wi-Fi and 3G, meaning you're never out of range.
DOWNLOAD :
Hell'o Baby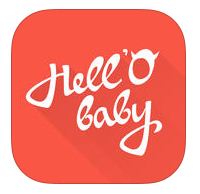 It is a place to keep all your precious memories, Hell'o Baby is simple to use interactive baby album. The users could simply add content, respectively as photos, videos, or audio, and then share it with your adorable ones. The app also provides a place to insert memories such as your baby's first words or steps.
DOWNLOAD :
Eat Sleep
Eat Sleep for iOS professionally focuses on tracking your baby's eating, sleeping, and diaper habits. It makes simple to know how long your baby is breastfed for, how constantly diaper changes are and how productive they are. In addition how many naps your baby is really enjoying.
DOWNLOAD :
The Bump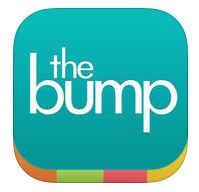 It is specially created for newborns, as well as expecting parents, The Bump provides a real-time parenting advice, along with expert articles and an active community. You could simply keep track of photos of your bump, as well as your bundle of joy. Also the users can enjoy week-by-week checklists.
DOWNLOAD :
Baby Bundle
Baby Bundle makes it simple to monitor your baby's daily activities, effectively track their growth, as well as updating health details and keep your vaccinations in order. You also have interactive forum and parenting guide available for apt advice.
DOWNLOAD :
Sprout Baby
It is specifically ideal for those with multiple children. Sprout Baby pragmatically tracks everything you could wish. More qualitatively it offers up monthly developmental updates so you can view exactly how well your child is faring.  It is the ultimate personalised app for your new baby. The presence of solid food tool tracks solid food and how baby responds to it.
DOWNLOAD :
Baby Tracker: Diapers
You can forget the charts which you've rigged and this popular app has diapers wrapped up. With it, you can record diapers by type "W" for wet, "BM" for bowel movement and expediently add notes or pick a quick description.
DOWNLOAD :
Flashlight
For all those late-night feedings and diapers, this Flashlight app saves you from stubbed toes. You could pick up your phone and search your way in the dark. The lights are bright and fast with app being free for users.
DOWNLOAD :
Sitorsquat: Bathroom Finder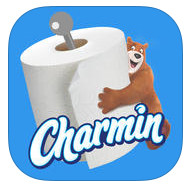 SitorSquat records and permits you access to bathroom details around the world. Do you require to search a place to breastfeed or change a quick diaper? SitorSquat would certainly assist you find the nearest public bathroom to fit your requirements and it would even illustrate you images of what to expect, with user reviews.
DOWNLOAD :
Baby Pack & Go
This qualitative app assists you get out of the house with baby. Busy, sleep-deprived parents could not always remember everything, but Baby Pack &Go can. It offers vivid packing checklists for your diaper bag and gear when you go out. The app also comes with ready-made lists, and it is also possible to customize them or make your own.
DOWNLOAD :
Baby Travel
Are you planning a family trip with baby in tow? The Baby Travel app would certainly assist your trip be pleasant sailing from start to end with apt packing lists for several locations of extensive climates, travel tips and tricks. It  even has ability to put your mail on hold while you're away.
DOWNLOAD :
Guys Guide to the Delivery Room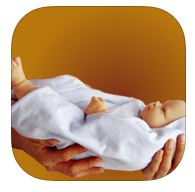 If you are not a new parent yet, then this book app would assist father or your delivery partner to navigate the big day. It professionally teaches about the various stages of labor and what to expect, what happens at the hospital, how to make you more calm and comfortable, what to actually bring, medications in the delivery room and more.
DOWNLOAD :
Lose It!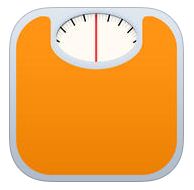 It is revealed that everyone could pull out their adorable skinny jeans and get ready to lose those last couple of pounds with this handy weight-loss tracking app. This Lose It! perfectly assists you establish a daily calorie budget, log your meals and exercise, and would even award you with con¬gratulatory badges for your accomplished successful weight-loss milestones.
DOWNLOAD :
White Noise Lite
This popular app offers ambient sounds to assist baby sleep. You could enjoy the sounds of waves flowing on a beach, crickets making chirp at night, and rain fall. You could also import new sounds from the white noise market website, effectively mix multiple sounds and develop a timed playlist of sounds. This app comprises several improvements to alarms and also fixes the auto sleep timer.
DOWNLOAD :
Baby Sign and Learn Lite
One could easily learn to communicate with your baby by utilizing sign language. They provide more than 100 common signs like "milk," "more," "diaper". The Baby Sign and Learn app comprises wide variety of flash cards, cute animations, and an interactive quiz.
DOWNLOAD :
Mom Maps
This app assists you to search kid-friendly places when you're on the go. If you are looking for a great play date place and finding indoor fun on a rainy day or closeby park when you're on the road is very easy to search with aid of Mom Maps.It is simple to tap and find exclusive list of parks, playgrounds, restaurants, museums and indoor play areas.
DOWNLOAD :