Thousands of brain-training apps claim to put the "smart" in smartphones and guarantee cognitive improvement with only a few minutes of daily use. Do you believe your unstable memory or scatterbrain can be repaired? e this technology is still in its early stages, and studies are mixed.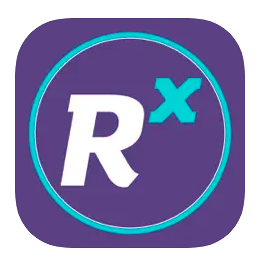 Every day, new brainteaser apps appear in mobile app stores, claiming to improve memory, I.Q., or other cognitive skills. They're entertaining to play, but how many of them work? After all, the goal here is to train your brain, not just to play video games.
For the most part, brain apps cannot make you brighter or happier. Still, they can help you perform specific tasks more effectively or have more authority over your emotional situation. Readlax app is worth trying because engaging in new and cognitively demanding tasks is good for the brain.
This Readlax app motivates you to read and learn new words while keeping your brain in shape by providing an excellent simple platform and a wide range of features. Readlax is a brain training app that can help you improve your memory, reading speed, concentration, and visual span.
What Makes Readlax: Productivity Unique
Readlax gives access to free brain games and workouts. Memory Training, Speed Reading, Touch Typing, Focus and Concentration, and Peripheral Vision are all aspects of the app.
Speed reading entails discovering and capturing entire phrases on a page rather than identifying specific words. Working memory is a productive approach with a small capacity that can temporarily store information. Working memory is required for rational thought, decision-making, and self-control.
Why Users Pick Readlax
Strengthens concentration significantly.
It boosts memory.
Efficient Stress Reduction
enhancing learning capacity effectively
Provides better empathy qualitatively
promoting Greater Vocabulary
Primarily, Readlax users strengthen their speed by 50% on average after two weeks of training without giving up comprehension.
How Does It Work?
Performing mental exercises;
Exhibit key phrases from books and news articles;
Assessing your reading comprehension and speed.
Readlax satisfactorily monitors your workout progress by delivering a reading and comprehension test. Why? Working memory, visual image, word encoding, and decoding, concentration, focus, and unique awareness are all enhanced by reading. The more these mental abilities develop, the faster comprehension and reading occur.
Final Summary
If you want a unique brain training app, then go for this Readlax app, which only rewards you with more satisfaction and the best results.